Featured
22 Aug
MAMBO 10 MUHIMU YA KUZINGATIA KATIKA UVAAJI WA SUTI
Tangazo
Tunashona SUTI za kike na za kiume
Pia tunashona nguo za Sendoff,harusi na kitchhen party.Tunatoa ushauri na kushirikiana nawe mteja wetu Karibu sana upendeze.
Wasiliana nasi kwa namba +255 654700661
INSTAGRAM PAGE @royalfashiontz
Like page yetu Facebook Bonyeza hapa Royalfashiontz
1. ZINGATIA SIZE NA MUONEKANO WA BEGA
Wakati unachagua suti au unapimwa ili ushonewe suti,jambo la kwanza tazama kama bega la suti unayonunua/kupimwa liwe ni size yako.Kwa sisi wabunifu wa mavazi hususani suti (ZA KIKE NA ZA KIUME) bega ndio kipimo cha kwanza kumpima mvaaji na kupitia bega tunaweza pia kutambua kuwa ulinganifu wa vipimo vingine uko sawa au la.Lakini pia BEGA ndio sehemu ambayo ni ngumu zaidi na inahitajika umakini mkubwa sana katika kubuni nguo na kuishona kwani bega likikosewa basi suti yote haitomfaa mvaaji. Hivyo nawe unaekwenda kununua suti tafadhari anza na bega.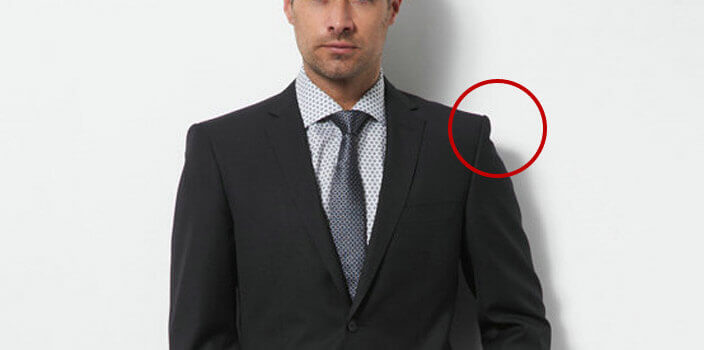 2. ZINGATIA KIPIMO/SIZE YA SUTI INAYOKUFIT VIZURI
Pamoja na bega kuwa lenye kukutosha lakini pia jitahidi kuzingatia kipimo cha suti nzima kwa ujumla ikutoshe kwa kukufiti vizuri kabisa.Isikupwaye wala kukubana sana.Lakini pia urefu wa koti na mikono pamoja na urefu wa suruali unao endana na wewe.Hali kadhalika kiuno.Kwa kawaida kanuni ya uvaaji wa suruali ni kwamba kiunoni suruali inatakiwa kukutosha kabla hata hujavaa mkanda,mkanda ni ziada tu kama visaidizi vingine kama vile saa,blacelets n.k. Lakini sio eti uvae mkanda kwa sababu kiuno cha suruali ya suit sio saizi yako. Hii itasababisha mikunjo na mituno ya hovyo hovyo na kuharibu utamu wa muonekano wa suti yako.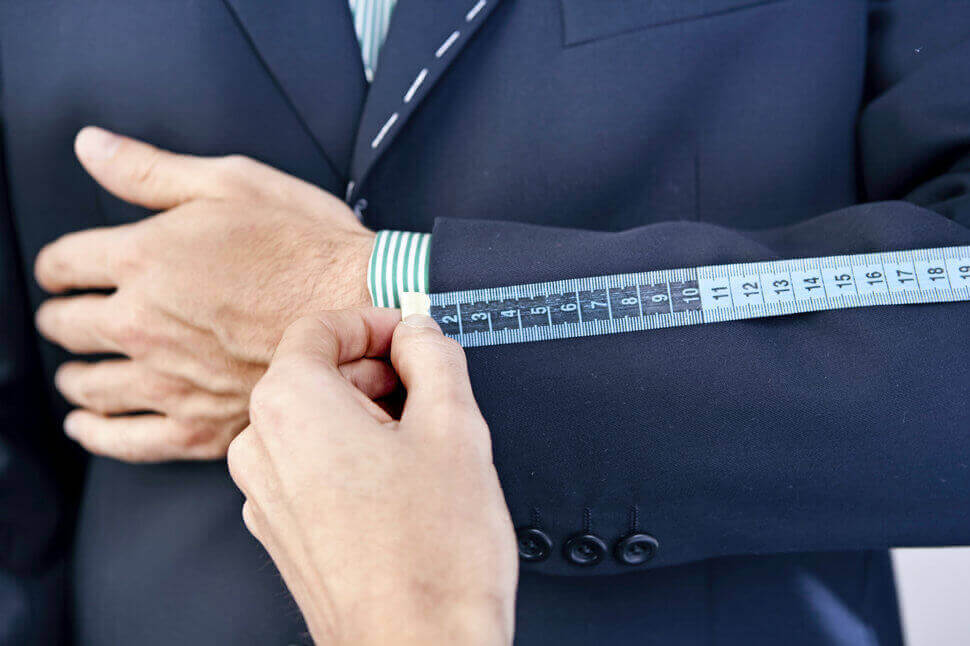 3. VAA SHATI NZURI YENYE KIWANGO PAMOJA NA MKANDA NA VIATU VIZURI
Watu wengi hapa huwa wanaharibu muonekano wa suti kwa sababu ya ubahili au kutokujali.Ni bora usivae suti kabisa kuliko kuvaa suti na mkanda wenye matundu yaliyotoboka hovyo na mkanda ukiokatikakatika na kubanduka ngozi au rangi yake,Pia epuka kuvaa viatu visivyo na kiwango.
"I consider footwear to be the most important to any outfit. The entire character of an outfit can be solidified or tarnished thanks to whatever shoes one is wearing. Shoes play a huge role in how an entire outfit is ultimately perceived. The last thing anyone wants to do is have too much going on while wearing the wrong shoes with an outfit. Really, there is no such thing as the wrong shoes for any outfit; but it helps to wear a pair of shoes that are fitting and complimentary of any outfit."
Anazungumza ndugu JOHN MARINE mbunifu wa mavazi na C.E.O wa kampuni ya John Marine Design,katika mtandao wake unaoitwa THE STYLE SPACE January 5, 2018
Lakini pia mbunifu mkongwe wa mavazi alipozungumza na Jarida la mtandaoni la THE TELEGRAPH September 17 mwaka 2013 ndugu OLIVER SPENCER anasema
"Sitting there, it dawned on me that the biggest style mistake that most British men make is that they do not spend enough money on shoes. I am a firm believer that your style starts from the bottom up, and that other people notice your feet first. Shoes are crucial to any look. Personally, I have more shoes than suits; at a guess I'd say I have around 40 pairs. I am to shoes what Tinie Tempah is to trainers.
Anyone who knows anything about me as a designer knows that good quality shoes are very important to me. That's why we produce our Oliver Spencer 'Made in England' line of shoes in Northampton, which has been a hub for leather manufacturing for centuries"
Hizo ni baadhi ya aina nzuri sana ya viatu toka kwa mbunifu OLIVER SPENCER katika kampuni yake maarufu inayoitwa Oliver Spencer iliyopo huko Northampton nchini uingereza
4. CHAGUA TAI AMBAYO RANGI YAKE IMEKOLEA ZAIDI YA SHATI
Je,huna uhakika ni tai ipi itakupendeza? As a general rule of thumb, your tie should be darker than your shirt to create balance. Hata hivyo, epuka kuchagua tie ambayo ina michoro au maua yanayofanana na shati,maana itamezwa au kuchafua muonekano kati ya tai na shati. Mfano kwa urahisi kama tie ina dots au maua basi wewe chagua shati ambayo ni plain and vice versa.Hata kama zitakuwa shati na tai ni rangi moja itaweza kuonekana na kupendeza endapo zitapangiliwa kama ifuatavyo, Kwa mfano kama shati na tai zote ni rangi nyekundu,nyeupe,bluu au rangi yoyote, basi kimojawapo kiwe kinang'aa zaidi au kiwe na prints kama maua,mistari ,michoro fulani au dots.
5. TENGENEZA 'DIMPO' YA TIE KWA USAHIHI NA USAWA
Bila shaka utakuwa unaona dah,hiki ni kitu gani tena jamaa anazungumzia? Dimpo?
What's a tie dimple, you ask? Kwanini dimpo na kivipi? Kumbe tie nazo zina dimples? Yes jibu ni ndio.That natural divot at the top of your tie that looks deceivingly unintentional. Tai pia zina dimpozi na hupendezesha sana muonekano suti kama zitatengenezwa vizuri.
Really, perfecting the tie dimple is an art that requires a bit of practice and patience. For the best chance at achieving a tie dimple, use a thick, wide tie made of silk or cashmere and stay away from cotton ties.Cotton ties mara nyingi hazitengenezi maumbo mazuri sana na hazing'ai kiviile kama silk.Silk ni kiboko mtu wangu,iko very shiny so itafanya ule mbonyeo kuonekana vizuri sana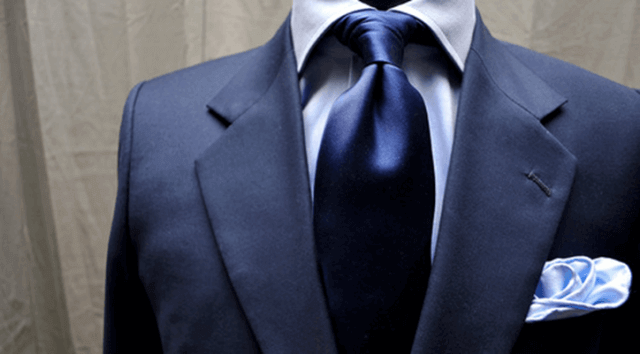 6. FANANISHA RANGI YA KIATU NA MKANDA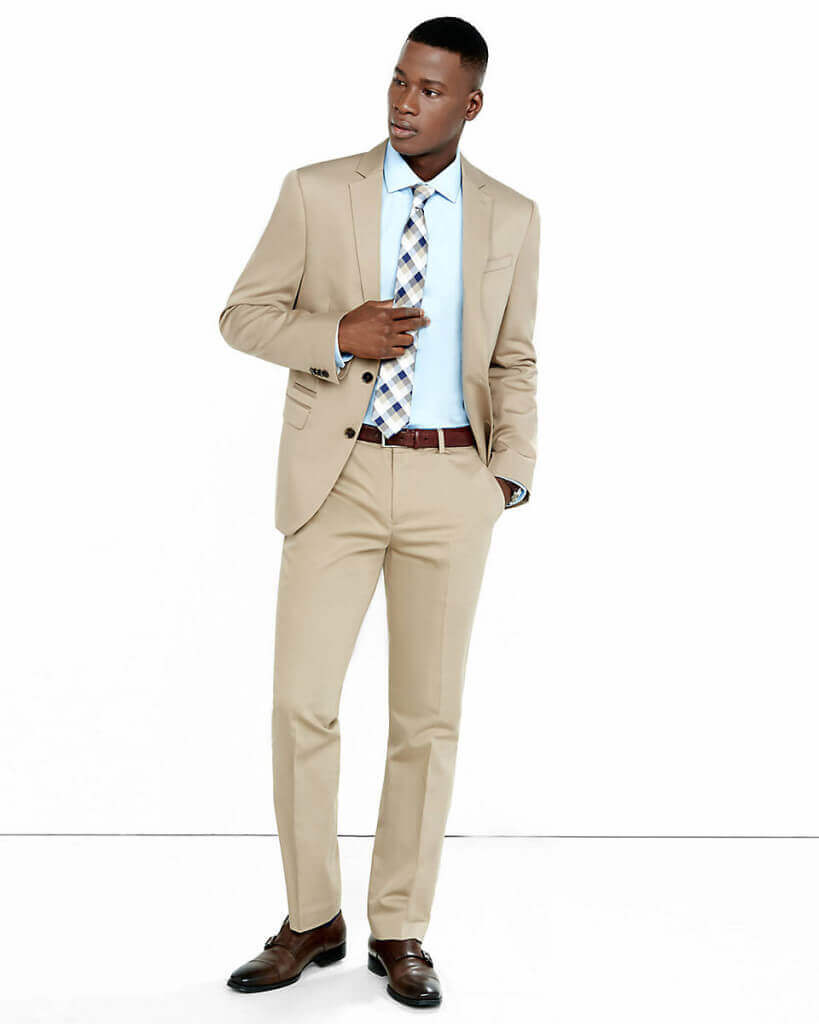 Coordinating your shoes and belt is an easy way to create a more cohesive look.
7. FUNGUA KIFUNGO/ VIFUNGO VYA KOTI KABLA YA KUKAA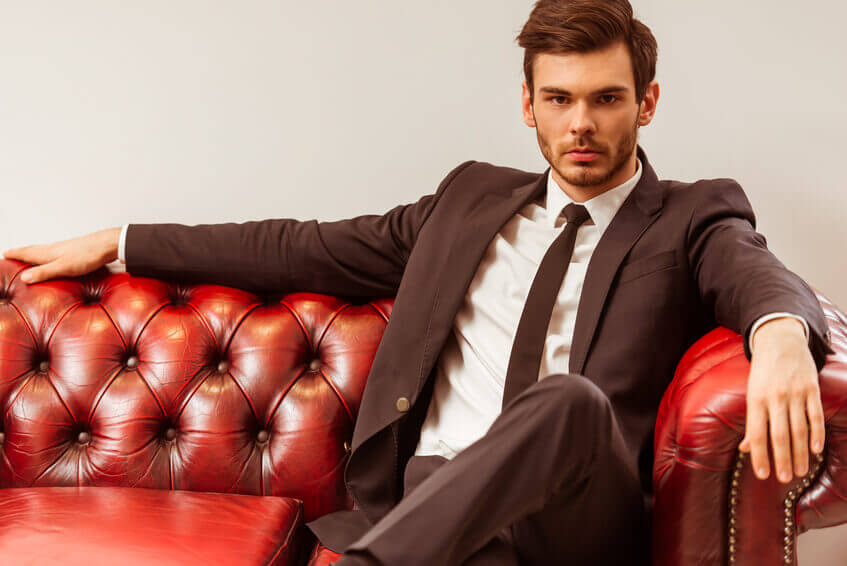 Tunasimama na kukaa kila siku na kila wakati,lakini kukaa bila kufungua kifungo cha suti ni kuiharibu suti. Jenga mazoea ya kufungua vishikizo vya koti ya suti yako kabla hujakaa ili kuzuia kuiharibu koti yako, kwani kukaa bila kufungua kishikizo huifanya koti yako kujivuta zaidi na kuacha ikilegea na kudhoofu maeneo inamovutika ,hivyo hujitokeza mikunjo na mituno (pop ups) inayosababishwa na canvise iliyogandishwa na kitambaa kuachana katika mishono ya ndani.
8. KAFU YA SHATI IONEKANE KIDOGO KAMA NUSU INCHI MWISHONI MWA MKONO WA KOTI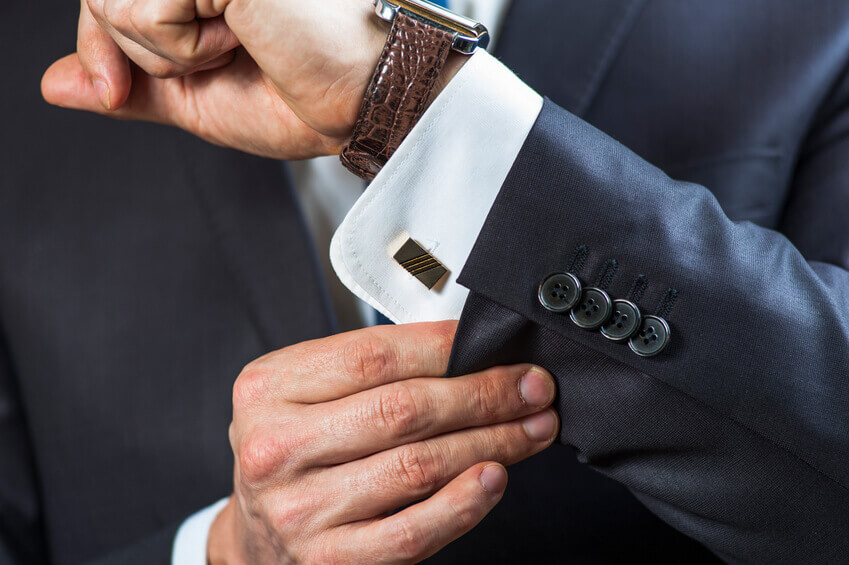 Long jacket sleeves look dated and sloppy. Show your attention to detail by exposing your sleeve cuffs half an inch.
9. KADIRIA UREFU SAHIHI NA MLINGANO WA TAI NA KOTI
Tai huwa na muonekano maridadi sana endapo haitakuwa fupi sana wala ndefu sana.Tai inatakiwa isiwe ndefu mpaka kuvuka mkanda,inaweza kuwa juu kidogo ya mkanda au kukaribia juu ya mkanda
10. ZINGATIA ULINGANO WA UPANA WA TAI NA UPANA WA KOLA ZA KOTI (LAPELS)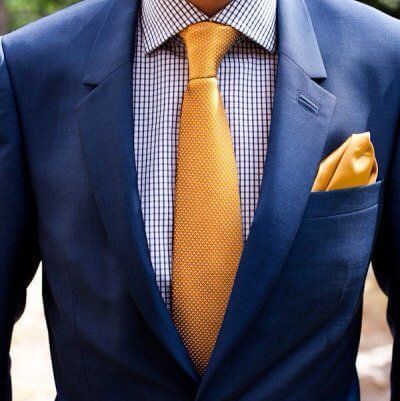 Hili ni moja kati ya jambo muhimu sana litakaloweza kuboresha muonekano wako na kuongeza ladha ya tofauti. When pairing a tie with your suit, be sure to match the width of your tie with the width of your lapel. This creates symmetry — an essential for rocking any suit. Hapa utasaidia kubalance vema muonekano wako.
MUHIMU: Kama wewe ni mtu mfupi au mnene,usinunue/usiweke kola za koti (lapels) pana sana kwani zitakufanya uonekane kuwa ni mfupi zaidi au mnene zaidi ya ulivyo.
KWA LEO NAOMBA NIISHIE HAPA.TUONANE KATIKA KIPINDI KIJACHO TUKIJAALIWA UZIMA
MAONI / USHAURI : + 255 654 700 661
Tangazo
Tunashona nguo za kike na za kiume
Sendoff,harusi na kitchhen party.Tunatoa ushauri na kushirikiana nawe mteja wetu .karibu sana upendeze.
Wasiliana nasi kwa namba +255 654700661
INSTAGRAM PAGE @royalfashiontz
Like page yetu Facebook Bonyeza hapa Royalfashiontz